Classic Wings & Wheels, tenth edition (June 15, 2024)
Historic racing and classic flying
Classic Wings & Wheels is one of the best events on the Dutch classic car calendar. Every two years this celebration of classic cars & planes is held at the Gilze-Rijen Airforce Base. Hundreds of historic vehicles and about 25 planes will take part in demonstration runs over the day. One of the main themes of this tenth edition is the celebration of the 75th anniversary of Abarth..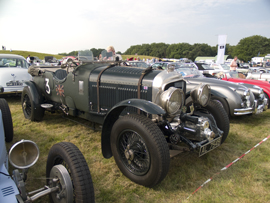 Classic Wings & Wheels – also knowns as Little Dutch Goodwood – is a private event held on a special and exclusive property. During the spectacular programme you will see dozens of demos of classic sports and racing cars, historic saloon cars, historic formula racers, British Can Am monsters and charming pre-wars. Inbetween these demonstrations, the sight and sound moves from tarmac and meadow to action in the air. Spitfires, Harvards, Tiger Moths and other magnificent planes from the Dutch Royal Airforce Historic Flight. On invitation several Dutch car clubs will be present.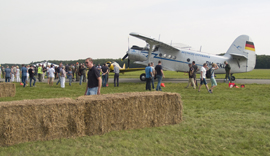 Chairman of the Classic Wings & Wheels Foundation Henk Janus: "Classic car owners, clubs and sponsors are invited to contact me for making arrangements to join us and I'm happy to welcome them on our event. In 2024 the Air Force Base will be packed with exclusive, nostalgic and historic vehicles and planes.
Classic Wings & Wheels is organised by Rotary Club Oosterhout, Dutch Royal Airforce Historic Flight in collaboration with Circuit Park Zandvoort.